good evening. it was another dark and raining day today. we played tourist and went into town. it's so weird how people look at us as if we're from another planet. got some cool snapshots. stoked. we came back afternoon and jumped in cloud 9 for a quick session. it was raining but the boys were pulling in so they made my job easy. got a sick shot of hayato in the rain so i'm stoked. nobody would ever think about shooting on a day like this but i'm stoked how the photos came out.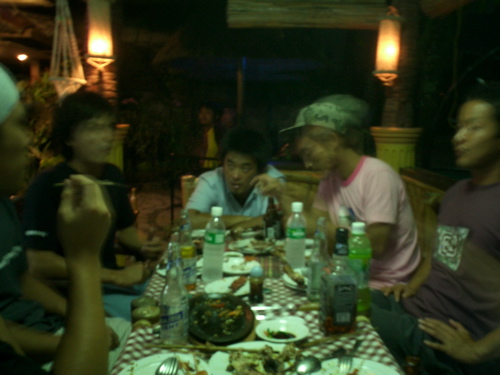 we all got on bikes and headed for a barbecue. it's our 3rd time there and i just can't get enough. and guess what the name of the place is? "happiness"…. enough said…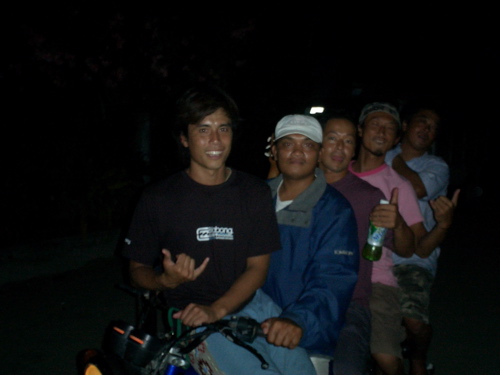 we had to catch our ride home. this bike had shinpei, the driver, kazuya, uske, and masao. 5 guys on one bike. tokura-san, hayato, and me on the other bike. on the way home, it started raining. raining hard. we got all soaked….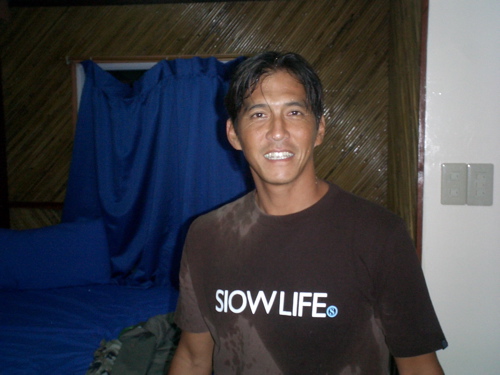 finally got back to our room soaking wet. i was the farthest back on the bike so everybody in front of me got more wet. that was good because never need take shower after. anyway, going to eat some fruits and going to sleep. good night…