good evening. how's this, i went to surf bowls this morning. it was high tide and not so good. i paddled out anyway because there were only 3 guys out. surfed for a couple of hours and the waves were actually fun. i was waiting to catch a wave to go in when this freak 3′ double up set came in. i took off, grabbed my rail, and got a 5 second backside barrel. from the take off all the way to the inside. i was tripping out. i surfed bowls over 3000 times in my life and that was the best barrel i've ever gotten out there. gosh, i'm so stoked on surfing again. you just never know when your going to get the wave of your life….. i got mine today at bowls. believe it or not….. after that, went to maui dive to check out some spearguns and stuff. shit, i wanted everything in that store. a store like that is dangerous for me right now. i'm hooked on diving and diving stuff cost big bucks. anyway, i'm waiting for my custom made gun to make it here from bali and as soon as i get it, i'm going to start my boat engine up and i'm going blue water diving….
**how's this, there was a huge tiger shark cruzing at leftovers and chuns reef yesterday. they closed the beach and a helicopter tried to chase it out. the shark must have been laughing….
and speaking about sharks, there was a big hammerhead cruzing on a beach in maui last week….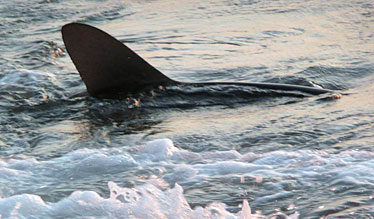 hammerheads are cool. they don't attack and are pretty cool to see in the water. sometimes they get agressive but it's because we're in their world….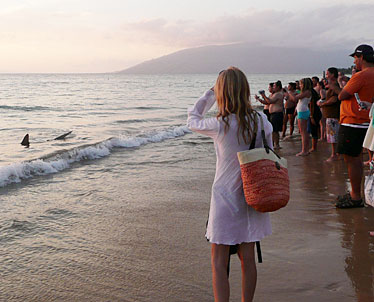 the new tourist attraction. "come to maui and see a shark hunt for fish 5 feet off shore." just watch your toes….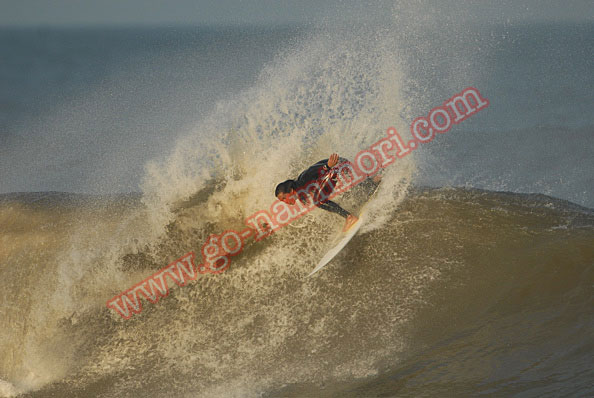 check out the waves in chiba two days ago. typhoon season still in full swing in japan. going off!!! gallery by kenji sahara coming in the next day or so….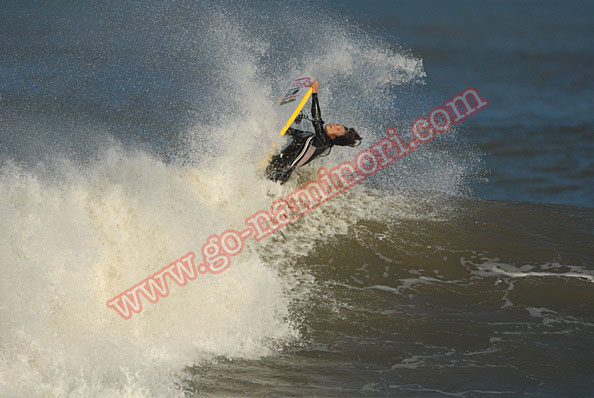 bodyboard girls and everything…. check back later on GO-NAMINORI.COM….
**SHARK ATTACK NEWS** just watched the news and some guy got attacked by a shark in maui yesterday. only got his leg so he's lucky to be alive. gosh, got some hungry sharks around here….